Halifax Market Statistics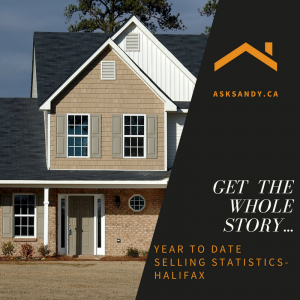 In the Halifax real estate market, conditions continue to favour Sellers over Buyers, as fewer houses become available compared to his time last year. Market Statistics for June 2018 showed a decrease in the number of new listings, active listings and pending listings for single-family homes, according to information from the Nova Scotia Association of Realtors (NSAR). 
The 3,818 active listings in June represented a decrease of 13.5% over this time last year. Actual sales of homes year to date also increased by over 7% for the same period. 
The NSAR Market Statistics report that in June, a total of 127 homes were sold in the Halifax area. This represents an increase of 32 sales compared to June 2017. 
Prices in the Halifax real estate market continued to climb during that year-long period. The median price of a single-family home in the Halifax area increased 3.2% since June 2017. The average home price rose during that period to $307,821 from $299,493 a year ago. 
Homes now spend an average of 75 days on the market in Halifax, compared to 95 days a year ago. Generally higher prices, less availability, and faster sales of those homes that come up for sale now make the Halifax real estate market a favourable environment for sellers. 
Sandy McDonald provides professional real estate services to residential buyers and sellers in Halifax and surrounding communities. Contact him today for more information on Halifax real estate and for professional assistance navigating this sometimes complex home market.    askSandy.ca